Planning & ordering is so easy...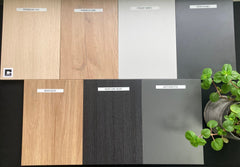 CABJAKS COLOUR
Since 2014, Cabjaks has been providing quality, NZ made cabinetry to our customers all across New Zealand. In that time, we have offered only a single colour; WHITE. Well, that has now changed. After an awful lot of testing, development...
Our planning tools put the design power in your hands, with an incredibly easy to use drag and drop builder. Created for Cabjaks' cabinets, you can be sure what you create here will be exactly what you get in your home. Click below to get started.
Our how-to guides provide step-by-step instructions to help you with installation, from wardrobe assembly to cutting out a sink hole and more
I just want to say thanks for the amazing service on our small order, very quick, and amazing fit. I am a land surveyor, so measurements are my business, and I am happy to say that the units fitted to the millimeter. Perfect.
Steve
Read all